See-Me Reflective Bike Stickers Keep Your Family Safe!
These reflective bicycle decal stickers reflect light back to its source, (sun and headlights), so they'll keep your whole family safe when they're outside.
Available in 8 colors & 6 shapes.

Each sheet is 5" x 7".

Made with engineer grade reflective vinyl.

Outdoor durability of 7 years.
Apply our See-Me Reflective Stickers to any hard surface! Great for bikes, helmets, skateboards, scooters, sneakers, strollers, pet leashes, trailers and more! Looking for more stickers to label your belongings? Check out our Family Labels!

Choose your favorite shape below!
See-Me Stripes
$8.49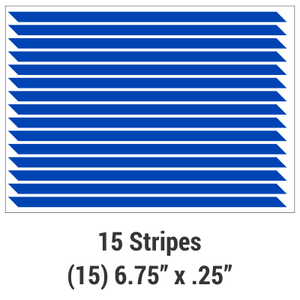 See-Me Stars
$8.49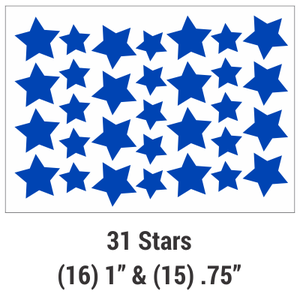 See-Me Lightning Bolts
$8.49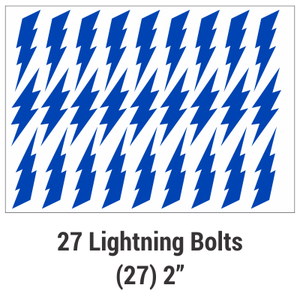 See-Me Chevrons
$8.49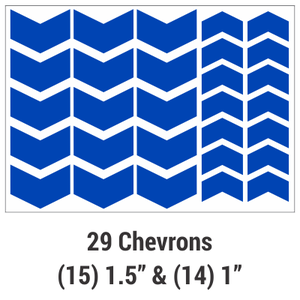 See-Me Hexagons
$8.49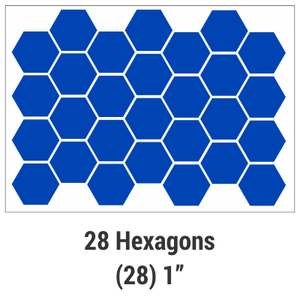 See-Me-Flowers
$8.49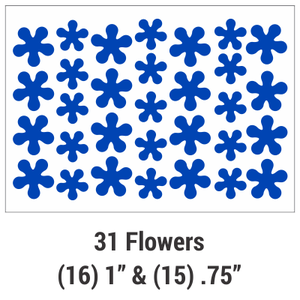 Reflective Bike Stickers Make Sense for the Whole Family
Our new line of See-Me Reflective Stickers are a great way to keep the whole family safe. These reflective bike decal stickers will stick to all clean, hard surfaces. They're great for all your family's outdoor equipment and gear. Reflective stickers are great for bikes, skateboards, helmets, scooters, strollers, waterbottles and more. 
Our See-Me Reflective Stickers are made from an engineer-grade vinyl and will last 7 years through the rain, snow and sun. The vinyl of these reflective decals is made with tiny particles of glass that reflect light back to its source. Stay visible even when the sun or headlights shine on the stickers, you can't miss seeing the reflection of light! Order top-quality reflective bike stickers from IdentaMe Labels!