Stick-On Writeable Baby Bottle Labels 
Our Baby Bottle Labels will help you keep track of all the bottles you have for your little one! These Stick-On Baby Bottle Labels can be written on with a Wax Pencil so you can easily indicate when it was made to ensure safe and easy use. Once the bottle is empty just whipe away the wax pencil writing and your label is like new and ready to use again!
Size: 3.5" x 1.5" Baby Bottle Labels

Quantity: 10 Labels

Freezer Safe/Dishwasher Safe/Microwave Safe

Wax pencil sold separately
Rainbow Labels
$10.49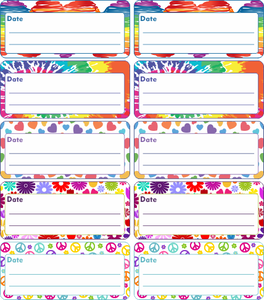 Flower Labels
$10.49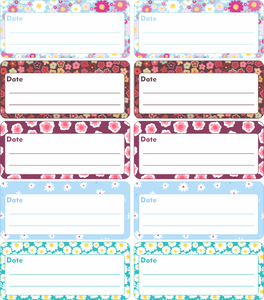 Floral Labels
$10.49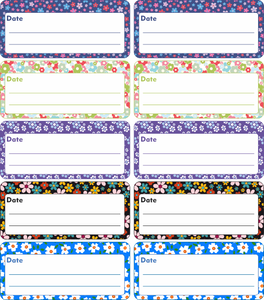 Color Labels
$10.49
Autumn Labels
$10.49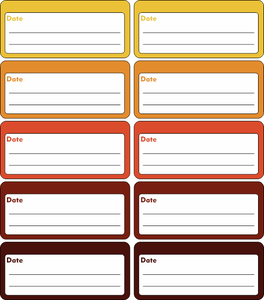 Summer Labels
$10.49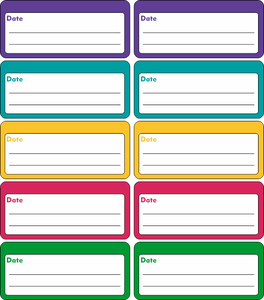 White Labels
$10.49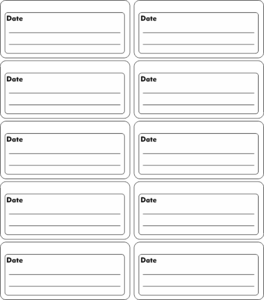 Wax Pencil
$1.49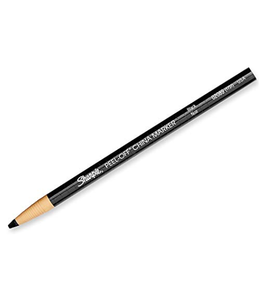 ---
Use our Stick-On Write On Baby Bottle labels to ensure that you always know exactly what you're giving your little ones. No one wants to guess whether or not a bottle of milk or formula is still good and no one wants to throw out something they can still use. Our labels are dishwasher and microwave safe and you can whipe off anything you write on the labels and use them again and again. Never again will you have to worry about the freshness of a bottle and you'll save time and money by using our amazing labels!