Waterproof Thin Rectangle Labels - 1.5"x 0.25"
72 labels $19.20
These are our thinnest waterproof label stickers and they're great for any hard surface. School supplies, electronics, pens and markers, food containers, sports equipment...you name it!
72 labels

Peel and stick these multi use label stickers to clean, dry surfaces.

L

aminated.

No fading. No Cracking.

Water and Weather Proof. Dishwasher Safe.

Size: 1.5" x 0.25"

This size is NOT for clothing.
What You Get
72 Thin Rectangle Labels - 1.5" x .25"

Stick on any clean and dry hard surface.

L

aminated

and waterproof labels.

NOT for clothing.
Our multi use label packs can be used on just about any hard surface you can think of. These skinny rectangle label stickers are great for school supplies, electronics, sports gear, camping gear, food containers and all the stuff that needs to be labeled. The list is endless. These Thin Rectangle Waterproof Labels are backed with an industrial stength adhesive so they're wicked sticky and will stay stuck in the dishwasher, microwave, fridge, freezer as well as all sorts of weather conditions. With super sticky adhesive, laminated, and waterproof, these labels will stay looking new for years. So start designing your custom Thin Rectangle Label stickers today!

Also, check out our Small Rectangle Labels and Medium Rectangle Labels!
---
Product Safety Information Thin Rectangle Labels SHOULD BE APPLIED BY AN ADULT or WITH ADULT SUPERVISION. All of our labels are made with non-toxic materials and eco-solvent inks. Our labels are super sticky and durable but they're not truly permanent. They're made to come off with intent. Continued picking or chewing can make a label come loose from clothing and other materials. Keep an eye on the labeled items if they're going to be used by young children to make sure that they stay intact and are not accidently ingested. be especially careful when labels are used on teething rings, pacifiers, blankets etc.
Our Thin Rectangle Labels are waterproof and dishwasher safe. Not recommended for clothing.
These custom Thin Rectangle Labels work best -
On

hard surfaces

- make sure surface is clean and dry, then just peel and stick.
Make sure label corners are securely adhered and that there's no air bubbles under the label.
After sticking your label - wait 24 hours before using in the dishwasher.
Current Label turnaround time is shown in RED at the top of this page.
Your Thin Rectangle Labels will ship using USPS First Class mail unless you choose one of our faster options when you checkout. The faster options are USPS Priority USPS Express, and FedEx Three Day. We can also ship your labels using UPS or other FedEx options - just give us a call and we can work out the details and the cost with you. If you'd like to provide us with your UPS / FedEx account number, we'll have your account billed directly.
Postage and handling charges are based on the dollar amount of your labels.
Shipping Prices and Delivery Times within the USA
Method

Delivery Times

Label Total

Price

USPS First Class

3-14 business days

(NOT GUARANTEED)

All Orders

FREE

$4.25 w/Tracking

USPS Priority Mail

2-3 business days

(NOT GUARANTEED)

All Orders

$7.95

USPS Express Mail

1-2 business days

(GUARANTEED)

All Orders

$23.95

FedEx Three Day

3rd Business Day by 8pm

(GUARANTEED)

No Saturday Delivery

All Orders

$13.95
Shipping Prices and Delivery Times to CANADA
Method

Delivery Times

Label Total

Price

First Class Int'l Mail

2-3 weeks

Under $100

Over $100

$4.50

FREE

Priority Int'l Mail

10 business days

(NOT GUARANTEED)

All Orders

$25.00

Express Int'l Mail

3-5 business days

All Orders

$45.00
Shipping Prices and Delivery Times - ALL OTHER INTERNATIONAL
| | | | |
| --- | --- | --- | --- |
| Method | Delivery Times | Label Total | Price |
| First Class Int'l Mail | 2-4 weeks | All Orders | $10.95 |
WHAT OUR CUSTOMERS ARE SAYING
"I love the labels! My daughter's missing
lunchbox and snowpants were returned, thanks
to IdentaMe Labels. All school supplies had
to be labeled this year, what a time saver
to just add a sticker to each item!"
Eliza W.
---
---
Your credit card and personal information is
safe and secure with us! We use a Secure Sockets Layer (SSL) Protocol to make sure all your information is encrypted and transmitted without risk!
---
---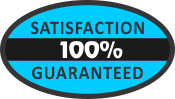 ---